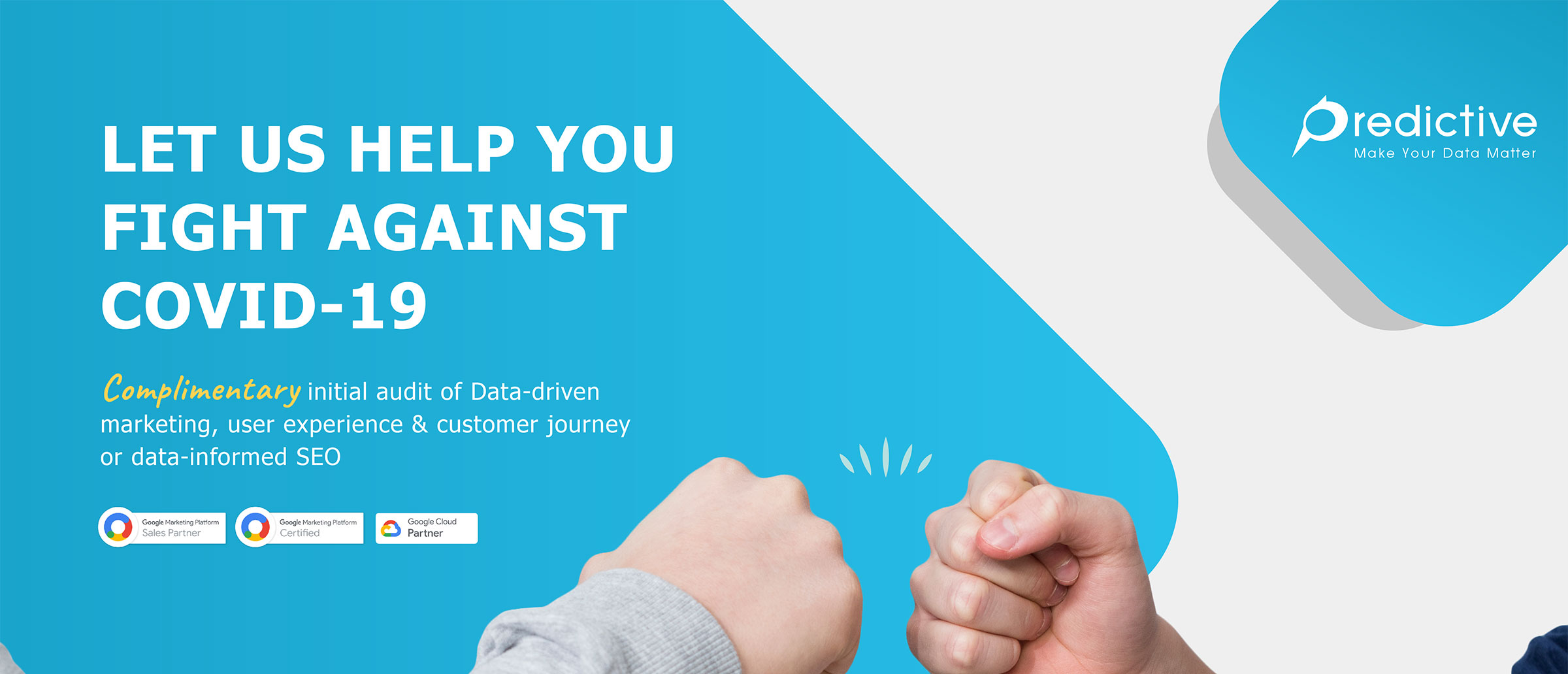 Let Predictive help you fight against COVID-19
How do we accomplish goals?
Here at Predictive, we perceive that growth can only occur when all essential components of data strategy are harmonized. This is why our team is fully packed with experts in each facet of Data Analytics, ranging from User Experience Research, Data-Informed SEO to Data Activation tactical, who are here to grow our clients' business.
How do we achieve great outcomes?
At Predictive, we strongly believe in tangible results. Thus, our goal is to boost your business with digital-driven marketing trends that work effectively. We always strive to provide your business with the best Data strategies.
Have you ever encountered these challenges ?
If yes, we are here to help. Just register and you'll get free audits…
What are included in the initial audit?
We review your paid media strategy across Google, Facebook, Youtube, Content Discovery, Programmatic, Branded Content, Influencer and more. Let us benchmark your company's activities against our Data-Driven Marketing Framework and YES, your effective budget.
User experience & Customer Journey review
We review your website and social journey in order to evaluate the possibilities to achieve your business objectives. Although many companies fail at the core elements of the world class customer journey, you won't fail!
Your website data-informed SEO Review
As a brand offering a product or service, you need to connect with your customers immediately. This is why searching takes place and plays a significant role for brands to get discovered and be able to serve their potential customers. we help you understand your on-page issue overview, off-page performance overview, your organic-traffic including site engagement overview compared to competitors' and finally aim to suggest you the 'new' way of getting traffic and leads from data-informed SEO.
Register below for a Complimentary Initial Audit of Data-driven Marketing, User Experience & customer journey and Data-informed SEO
Privacy Policy: We hate all spams and promise to keep your email address confidential.